Welcome to Machiasport, Maine!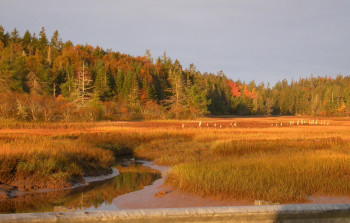 Welcome to the Town of Machiasport official website. This site gives an opportunity to become acquainted with Machiasport local government and to be informed of upcoming meetings and events. As this site evolves over time our hope is that it will become a primary source of information about our Town. We will continue to add new information as it becomes available that will allow town members to stay informed about town occurrences. Citizens will also be able to download information. We hope this initial offering will encourage residents' curiosity to explore what Machiasport offers.
Barbara Maloy and Lois Sprague presenting the Boston Post Cane Plaque listing all of those who have received the Boston Post Cane. The Plaque was presented to Selectman Charles Ingalls.